Italy, Japan, UK to jointly launch next-gen fighter jet • The Register
The United Kingdom, Japan and Italy will pool resources to build a sixth-generation warplane scheduled to be ready for deployment by 2035, with capabilities to rival never-before-seen tech on fighter jets built by China and Russia, although this wasn't stated explicitly.
It's understood at least some of these capabilities will include AI, specifically inside the cockpit of the new fighter jet, where virtual reality, artificial intelligence and haptics may be used to aid the pilot.
In a joint statement alluding to increasing global tensions, the trio stated: "We are announcing the Global Combat Air Program (GCAP) – an ambitious endeavor to develop a next-generation fighter aircraft by 2035."
The UK, Japan and Italy added that "threats and aggression are increasing" and they were "sharing the costs and the benefits of this investment in our people and technologies. Importantly, [GCAP] will support the sovereign capability of all three countries to design, deliver and upgrade cutting-edge combat air capabilities, well into the future."
The "sharing the costs" bit will be important to the UK, which hasn't built a fighter jet alone for quite some time. The UK, Italy and – most recently – Sweden already have a joint effort underway via an existing Future Air Combat System (FCAS) program, known as Tempest, which was developing a stealth fighter jet that will reportedly be capable of carrying hypersonic missiles and controlling swarming drones, with some of the pilot's decision-making being aided by machine learning.
Tempest is planned to include an onboard ability to produce enough electricity to power laser weapons using an advanced propulsion system built by Rolls-Royce. The aircraft engine maker had been working with BAE Systems and Italy's Leonardo on radar/receiver tech as well, with manufacturer MBDA working on the missile systems.
Japan, on the other hand, has been developing its own home-brewed six-gen stealth fighter, to replace the Mitsubishi F-2, known as the F-X. It is not known if Sweden will be part of the GCAP effort, whose costs will be in the tens of billions of dollars.
A competing FCAS European consortium, led by France and Germany, are working on their own stealth aircraft, the Dassault/Airbus New Generation Fighter (NGF), slated to be battle-ready by 2040.
UK Prime Minister Rishi Sunak, who is visiting a Royal Air Force base today to launch the first phase, said the country needs "to stay at the cutting-edge of advancements in defence technology – outpacing and out-manoeuvring those who seek to do us harm."
He added: "The international partnership we have announced today with Italy and Japan aims to do just that, underlining that the security of the Euro-Atlantic and Indo-Pacific regions are indivisible. The next-generation of combat aircraft we design will protect us and our allies around the world by harnessing the strength of our world-beating defence industry – creating jobs while saving lives."
The US, China and Russia
The US's sixth generation effort, meanwhile, the Lockheed Martin-developed Next Generation Air Dominance (NGAD), will succeed its F-22, and also boasts advanced and never-before-seen capabilities.
All of the international efforts will have an eye on China, whose sixth-generation fighter was on show in November at China's biennial Zhuhai Airshow and accoring to some could be ready by 2026. US Air Force General Mark Kelly has said America needs to "make sure we get to six-gen air dominance at least a month before our competitors," while addressing the Air and Space Forces Association's Air, Space & Cyber Conference earlier this year.
The Russian airforce has encountered various difficulties with its Sukhoi Su-57 (Сухой Су-57) twin-engine stealth multirole fighter, and was exhibiting fifth-gen models at that same Zhuhai airshow.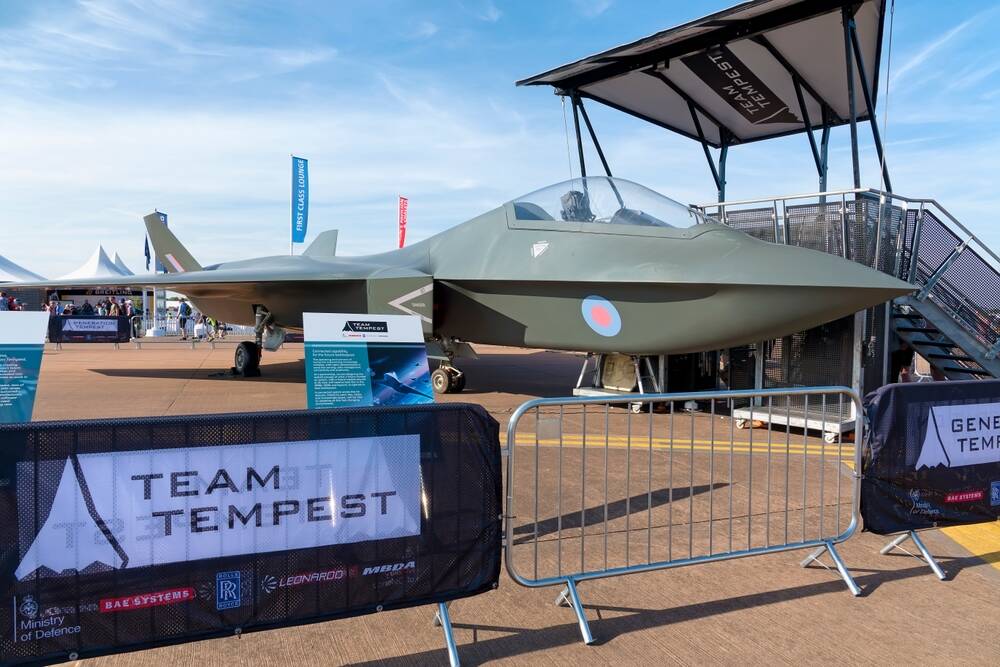 BAE Systems Full Scale Replica concept model of a Tempest Sixth-Generation future combat aircraft pictured in July 2022 at RAF Fairford, Gloucestershire
A mockup illustration of the upcoming Japan-Italy-UK fighter jet flying in various poses in front of the Palace of Westminster, the Colosseum, and Mount Fuji (below) looks a lot like the concept model for the Tempest project (above), but also looks similar to Dassault/Airbus's NGF. It's also vaguely reminiscent of Extreme Deep Invader (EDI), the futuristic military stealth airplane in the absolutely terrible 2005 movie Stealth, where the fighter jet in question is a drone-like uncrewed air combat vehicle – as opposed to the optionally crewed Tempest.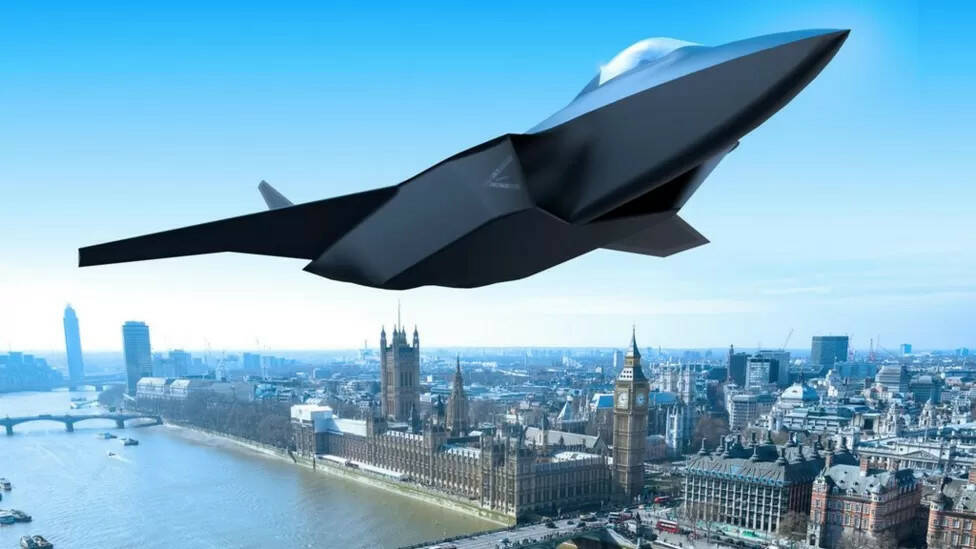 Concept art shows what the new fighter jet might look above the Palace of Westminster. Crown copyright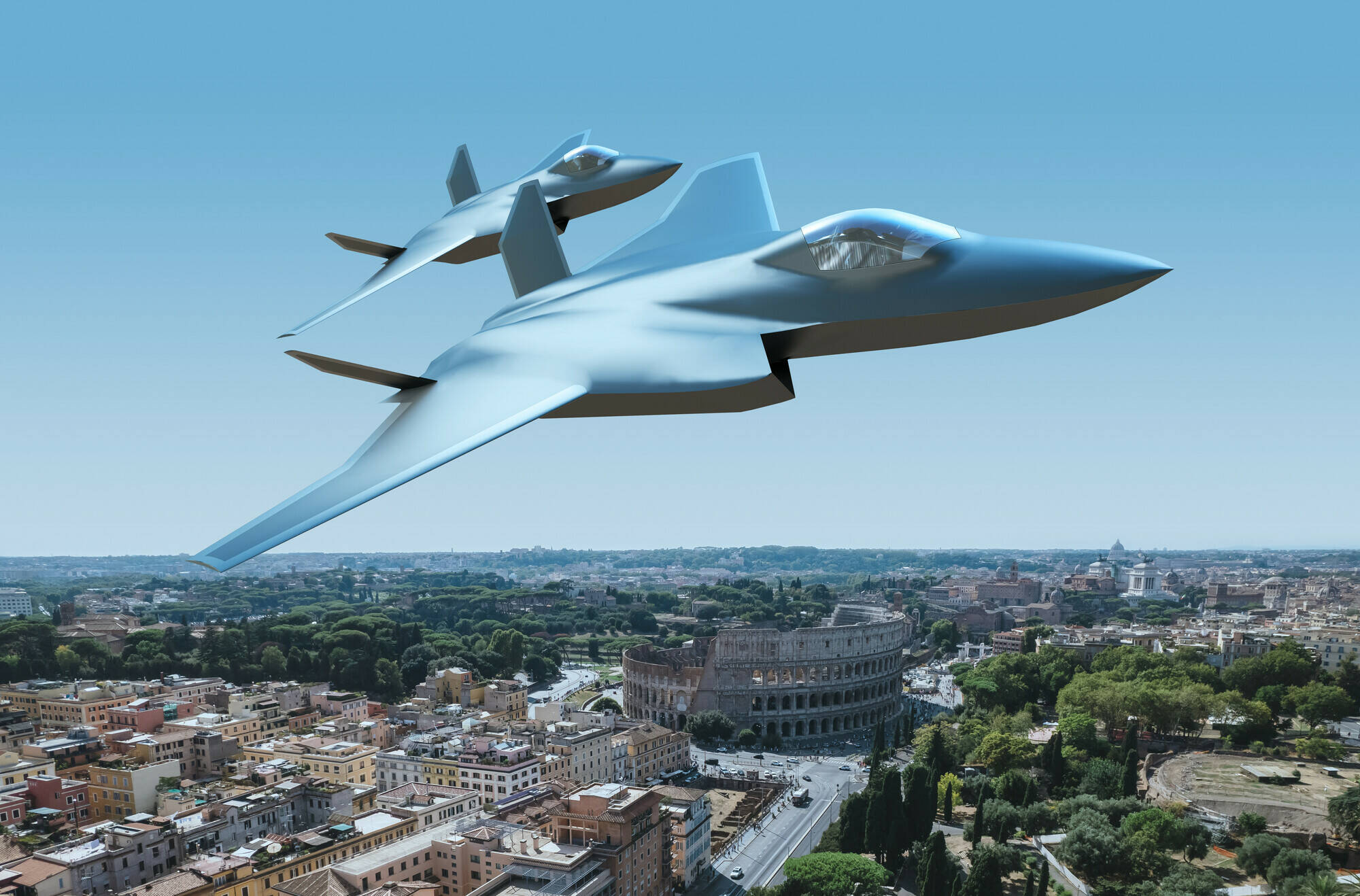 The Japan-Italy-UK fighter jet hovers above the Colosseum (above) and Mount Fuji (below). All illustrations Crown Copyright
While various outlets have reported that the upcoming fighter jet will have AI/ML capabilities, it was not immediately clear to The Register that the project would include this aspect of the Tempest program, and how it would be incorporated, as it appears the Tempest and F-X programs would be combined.
The Register has asked the MoD if the new stealth jet will also be "optionally crewed" as the Tempest was slated to be, and if so, how much AI would figure when the pilot's hands are off the wheel, so to speak.
Many a well-equipped, well-resourced technology business has had a few details go wrong with incidental machine learning led features on software deployments, with some of the brightest minds in the industry working for decades on the problem, so… yep, surely the features on the potential military warplane will need no tweaking. What could possibly go wrong? ®